When local memberships are available in your current city, they will show up in the Donkey Republic app.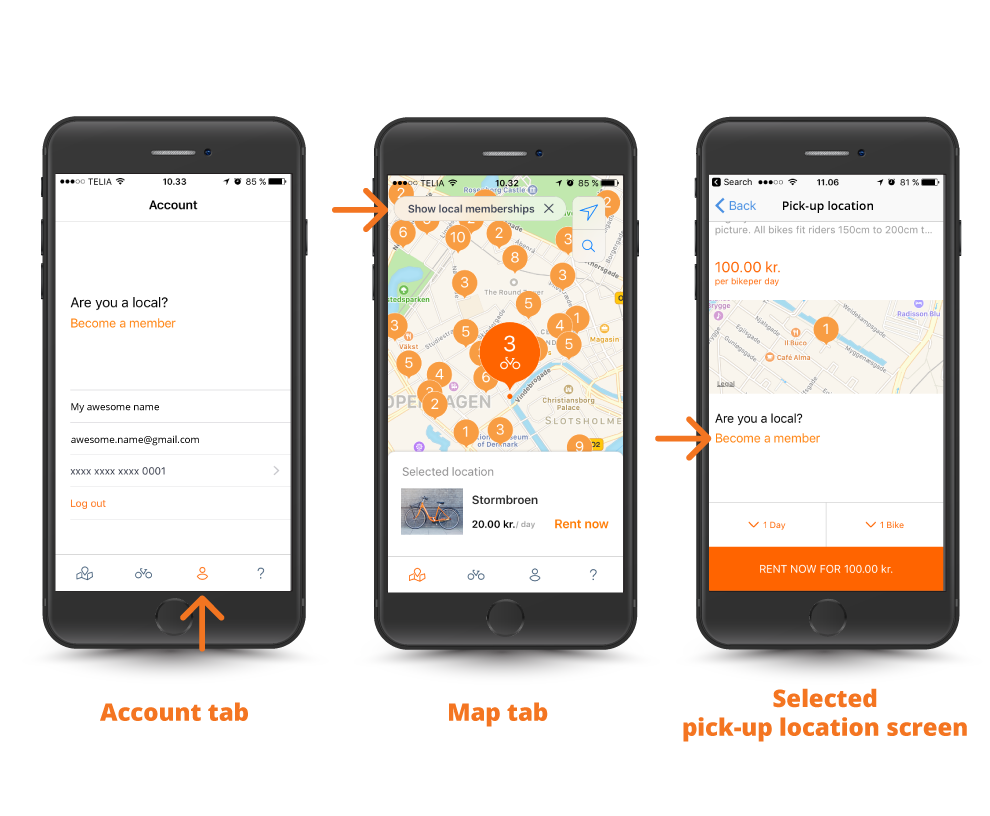 To sign up for a membership plan, follow the steps listed below. Remember that only national payment cards are accepted for the membership plans in a specific city (e.g. a Dutch payment card is valid for Amsterdam and Rotterdam).
At the same time, with a local membership from a city you can rent bikes at similar, low prices in all Donkey Republic locations worldwide.