We have different memberships that give you access to an unlimited amount of rides for a certain amount of time per day.

There are two kinds of memberships: pedal-bike only memberships, and e-bike + pedal-bike memberships (availability depends on your city, please check the membership section of your app for details, and to see whether it is available in your city).
Our memberships work globally, which means that if you sign up for a membership e.g. in Berlin, you can still use the benefits of the membership in the other cities where our service is available. Please note that the price and type of membership will be different from country to country and depending on the type of plan you choose. You can pay for it through any international payment card.
In order to sign up for a membership:
If you don't have a membership code:
1. Go to your account page and press "Become a member". (Should you have a membership code that gives you access to a private special membership please follow the guide below).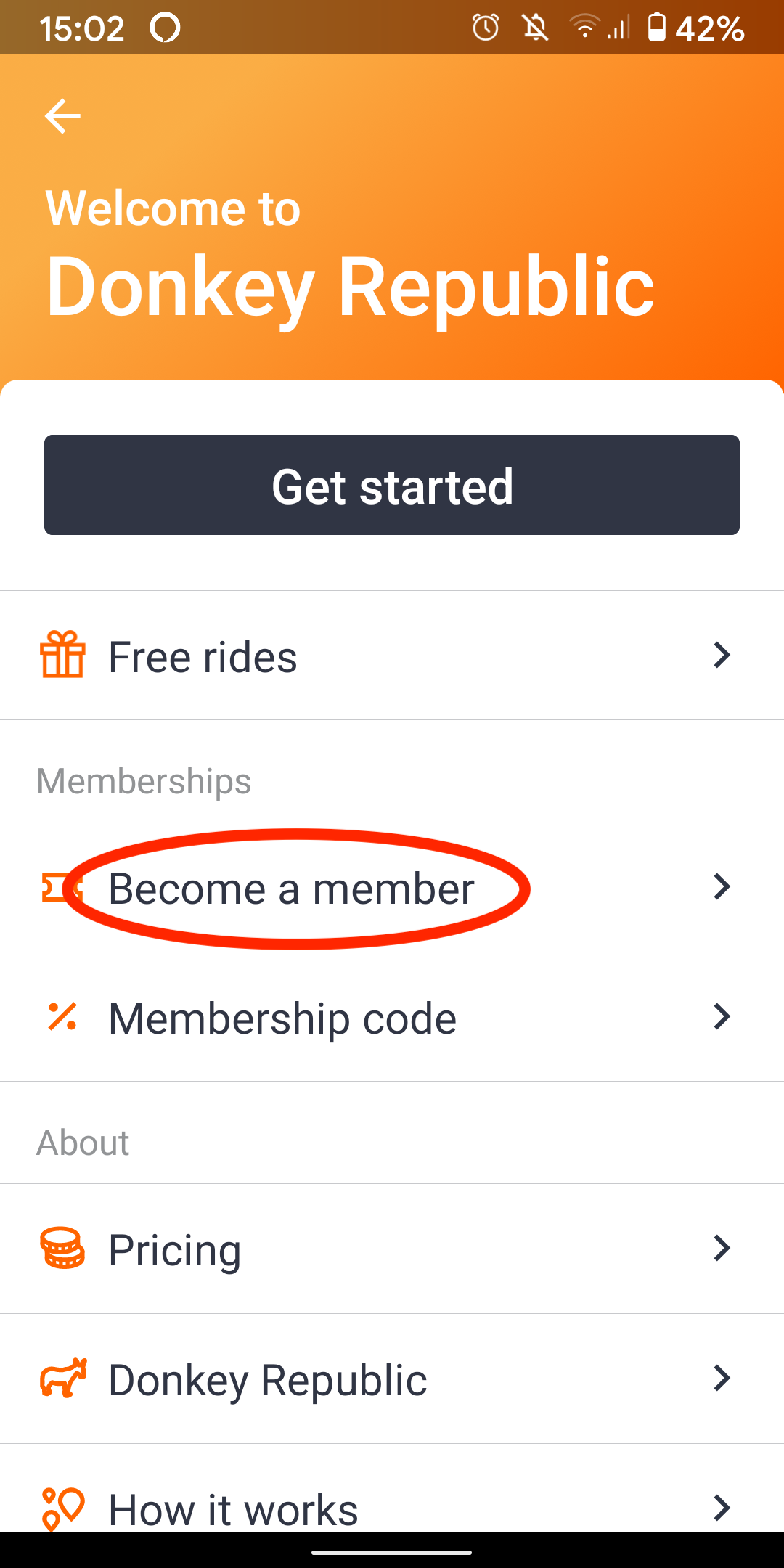 2. You will be then shown the different membership plans that are currently available. Please select "Subscribe" on the one that you prefer and once you have filled in the payment details press again "Subscribe".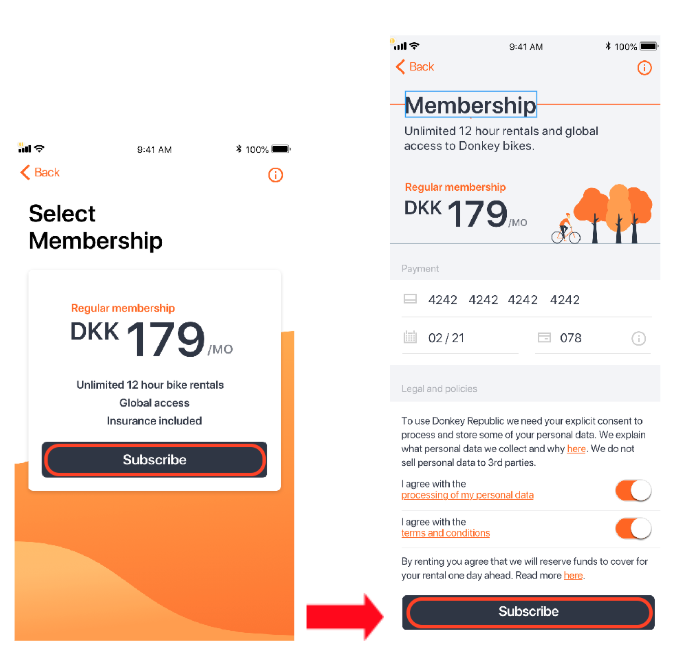 3. You will be then able to see which membership you are currently subscribed to. To start renting a vehicle go back to the map view, select the location from where you want to pick up a vehicle and press "Continue".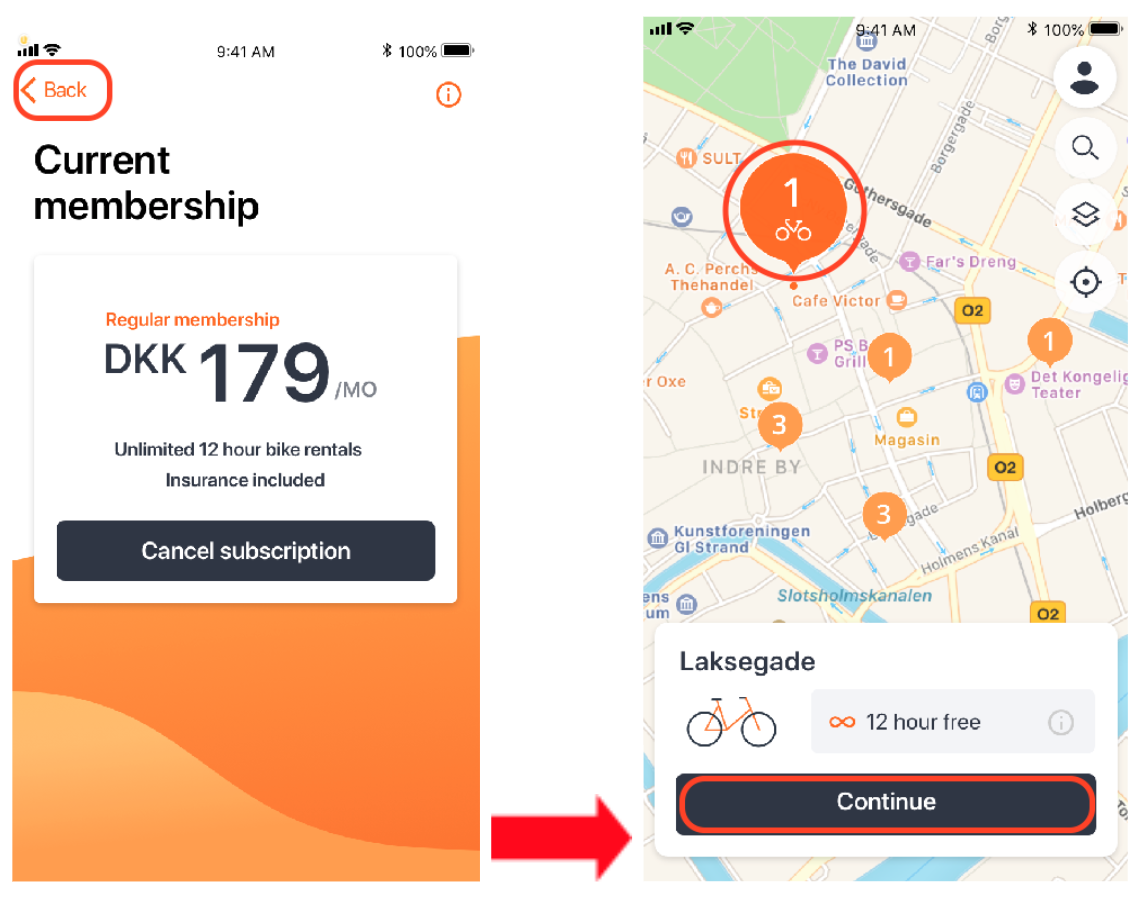 If you have a membership code:
1. Go to your account page and press "Membership code".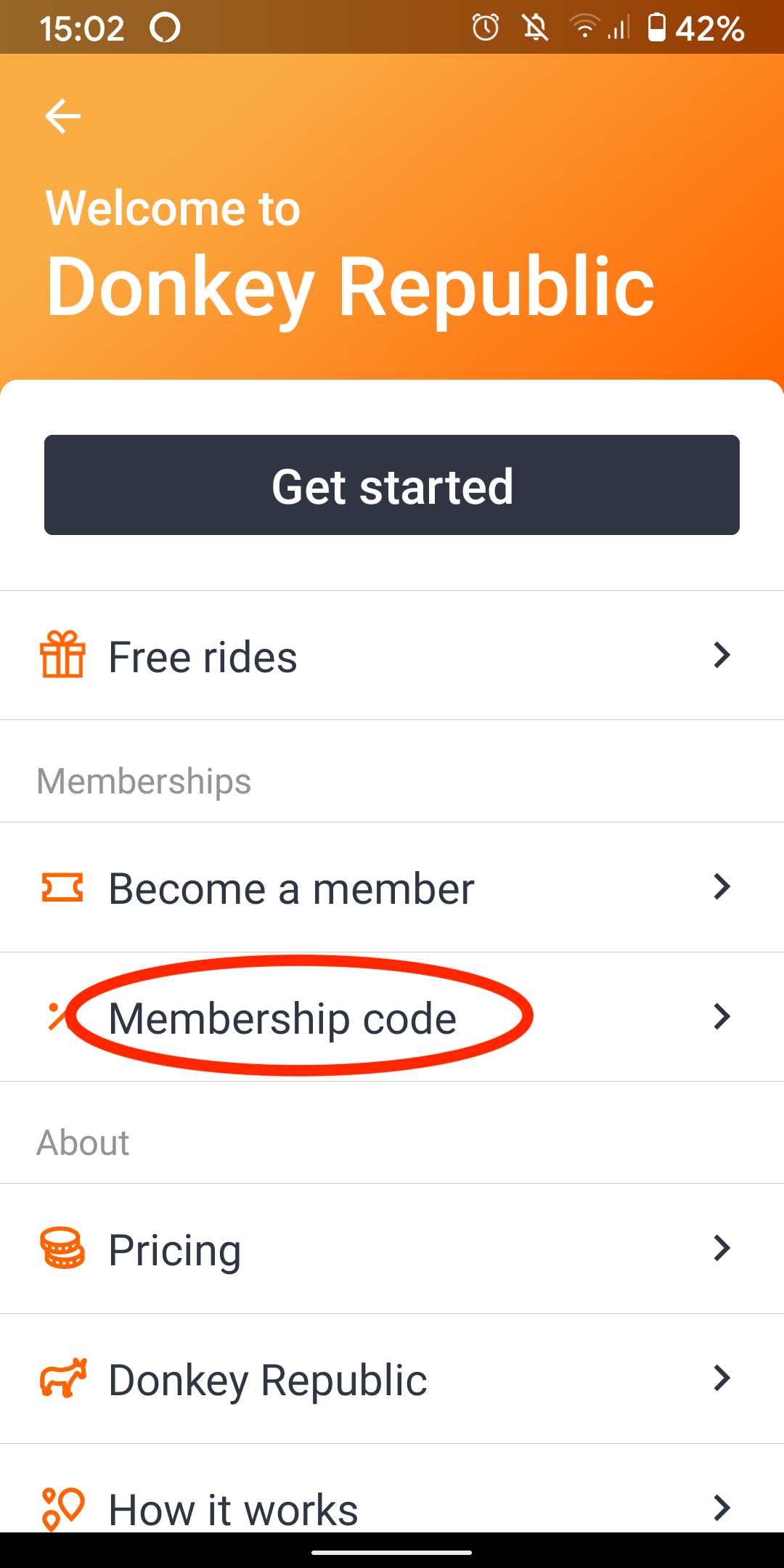 2. Add your membership code and press "Submit code". Once you submit the code you will be able to see the special offer connected to the code. If you wish to use the special offer then press "Subscribe", add your payment information and press "Subscribe" again.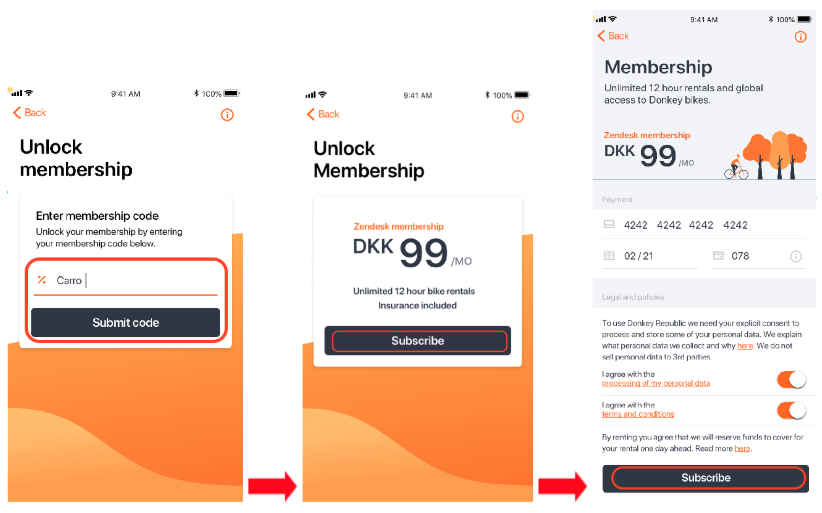 You can also subscribe for a membership through the map view page: select the location, the number of vehicles you want and press "Continue". Please note that if you have selected more than one vehicle, the membership will only give you access to one. If you still wish to sign up for a membership, press on "Memberships".