E-bike memberships are finally here!
(Please note that the memberships will only be available in certain places, if these memberships are available you can find them while using the steps below)
They work much like normal memberships but have a few different features. Here is a step-by-step guide on how to use them:
1. Go to the become a member section.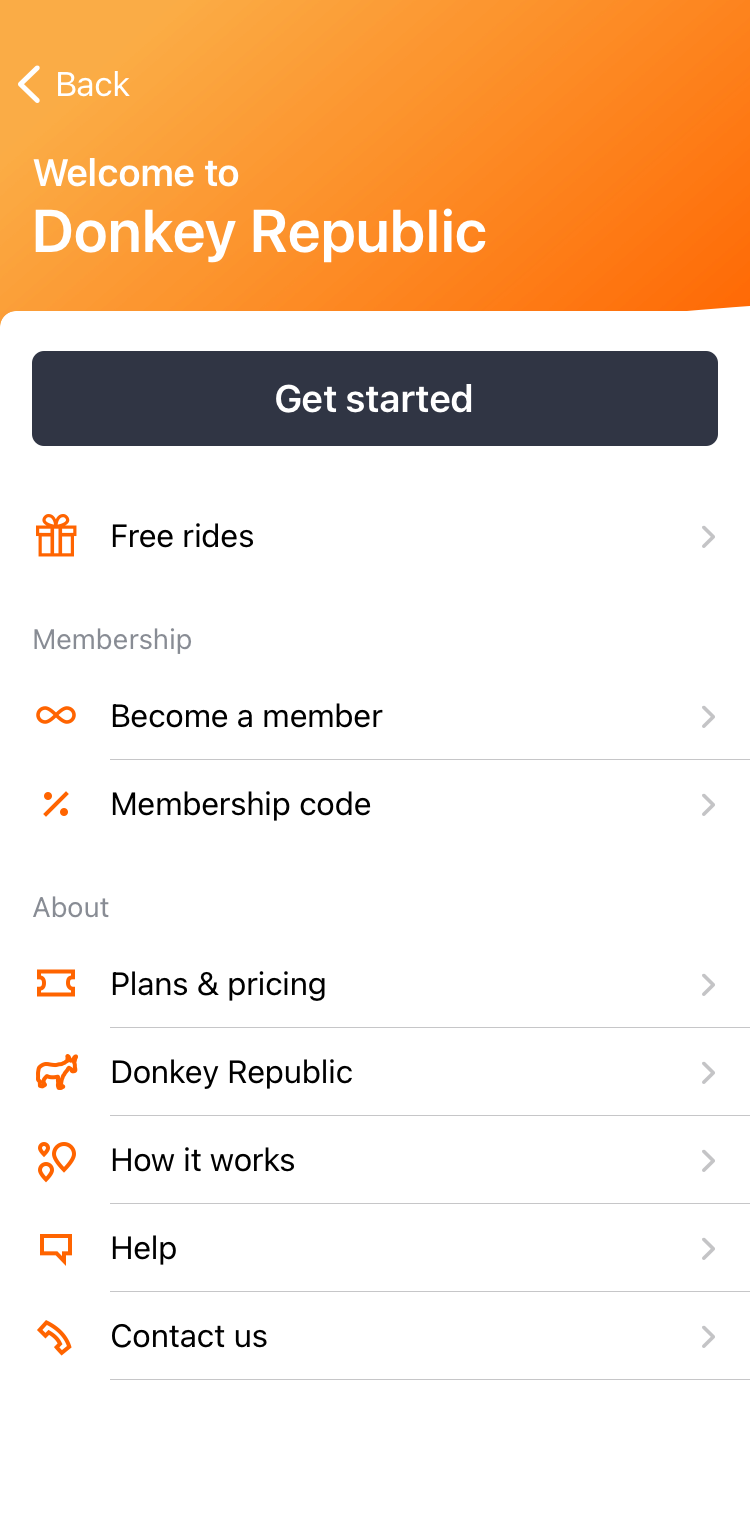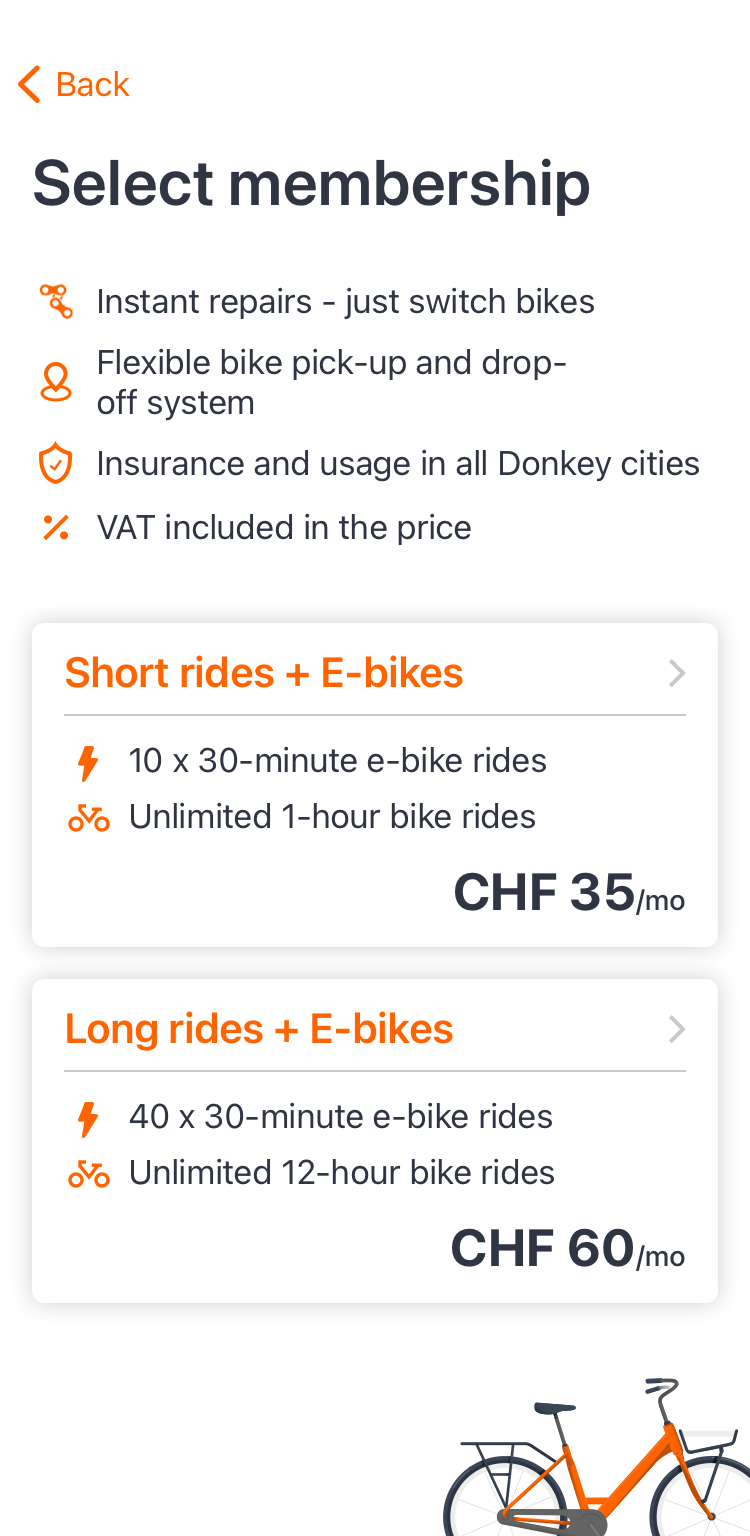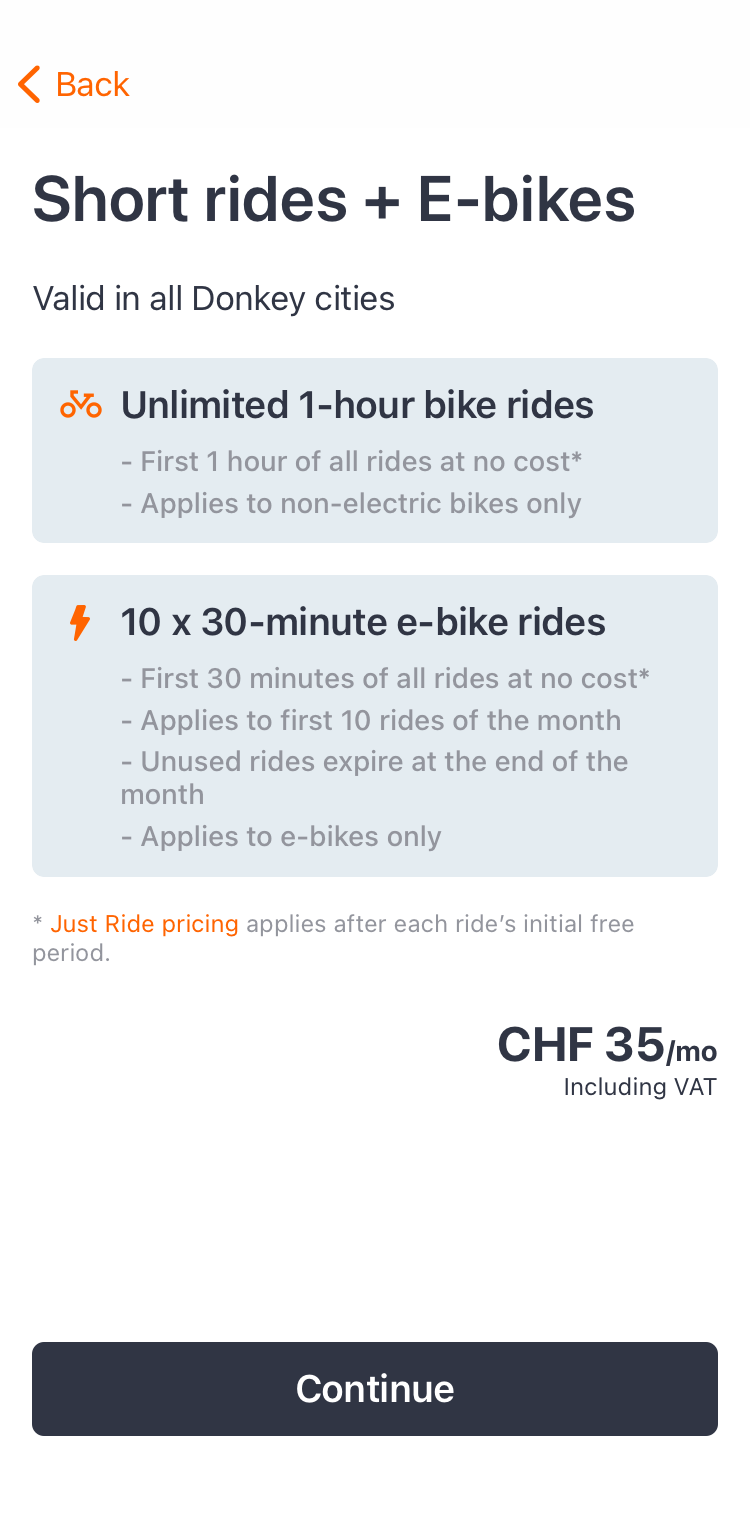 2. You can choose an e-bike membership there.
3. The memberships usually offer unlimited pedal rides, combined with a limited number of e-bike rides. This information is displayed at the top of the right-side menu, together with the usual wallet info, etc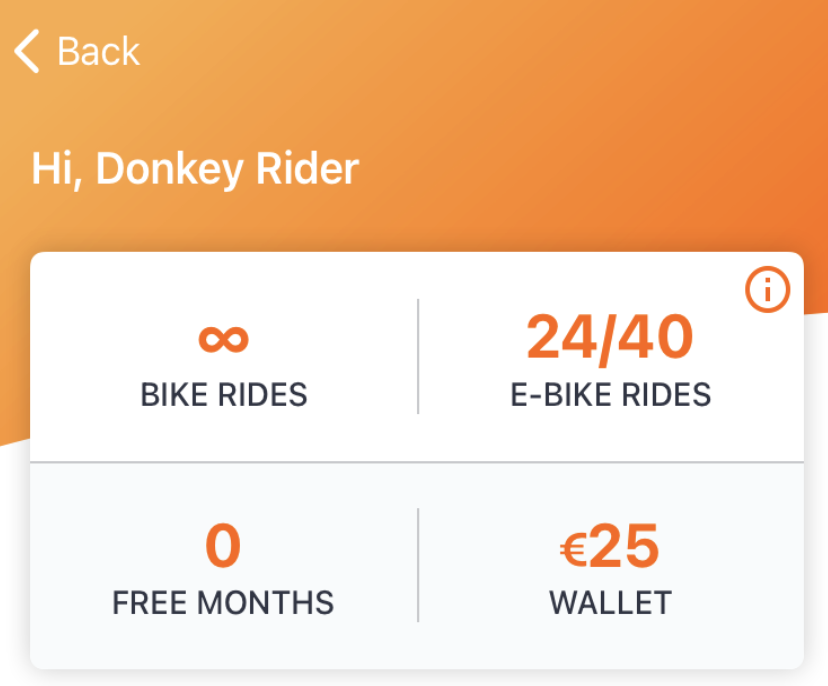 4. There is now a new extra information button (small 'i' to the top right of the right-side menu, as seen above), which indicates when the membership ends.