You can cancel your membership at any time. If you wish to use the membership until its end date, please follow the procedure described below. Otherwise, please reach out to us.
1. Go to your account section in the app and select "Current membership".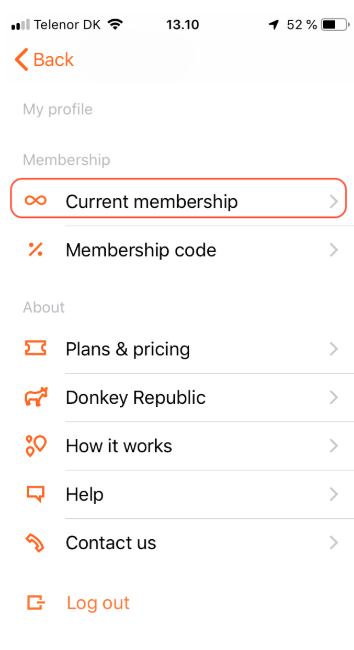 2. You will then see the active membership card. Please press on "Cancel subscription". The app will show you a message where it will specify that if you cancel the membership now, it will then be active until its end date. Press proceed.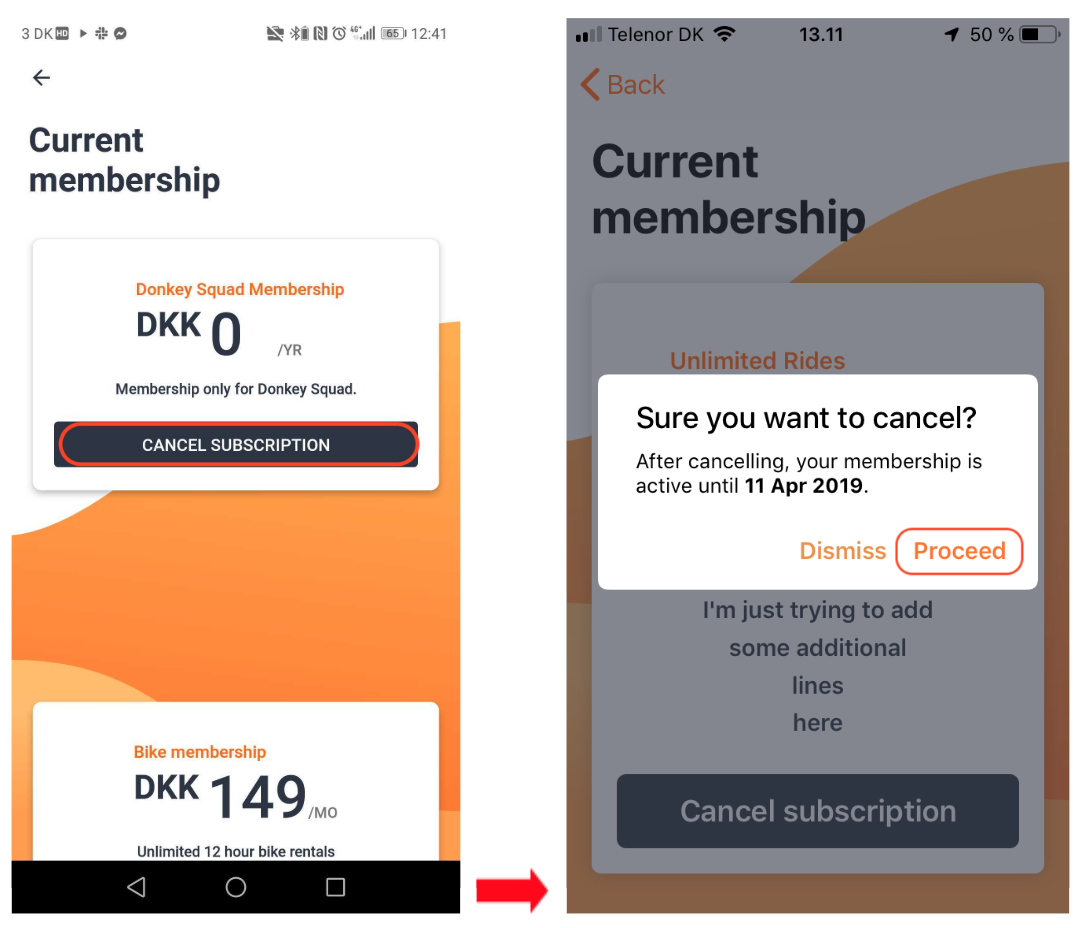 3. Once you have requested the cancellation of the membership, you will be able to see in how many days it expires. Once the period runs you won't be charged any other additional fee connected to the cancelled membership.