1. Install the Donkey Republic app (Android 4.3+ or iOS 8+).
2. In the app, find the most convenient pick-up location for you and tap on "Rent now".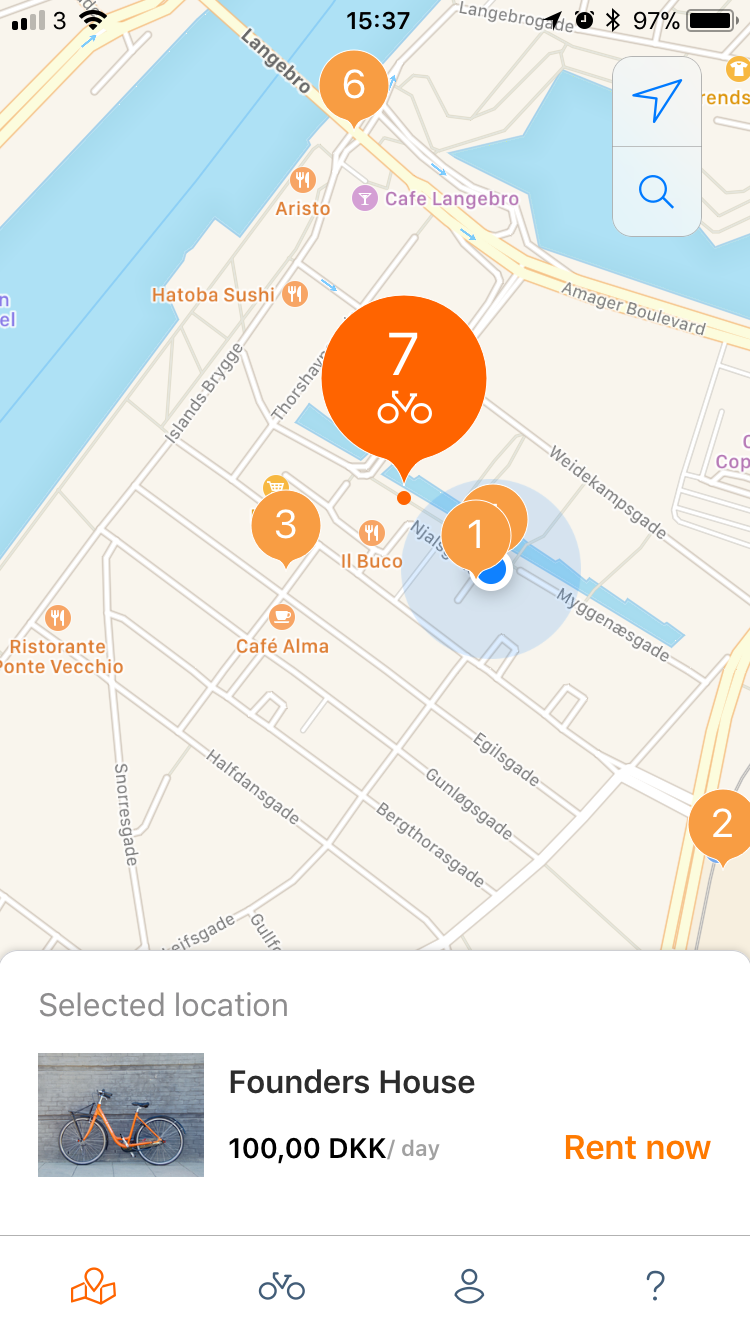 3. Choose your rental period and number of bikes (max. 5 bikes per booking).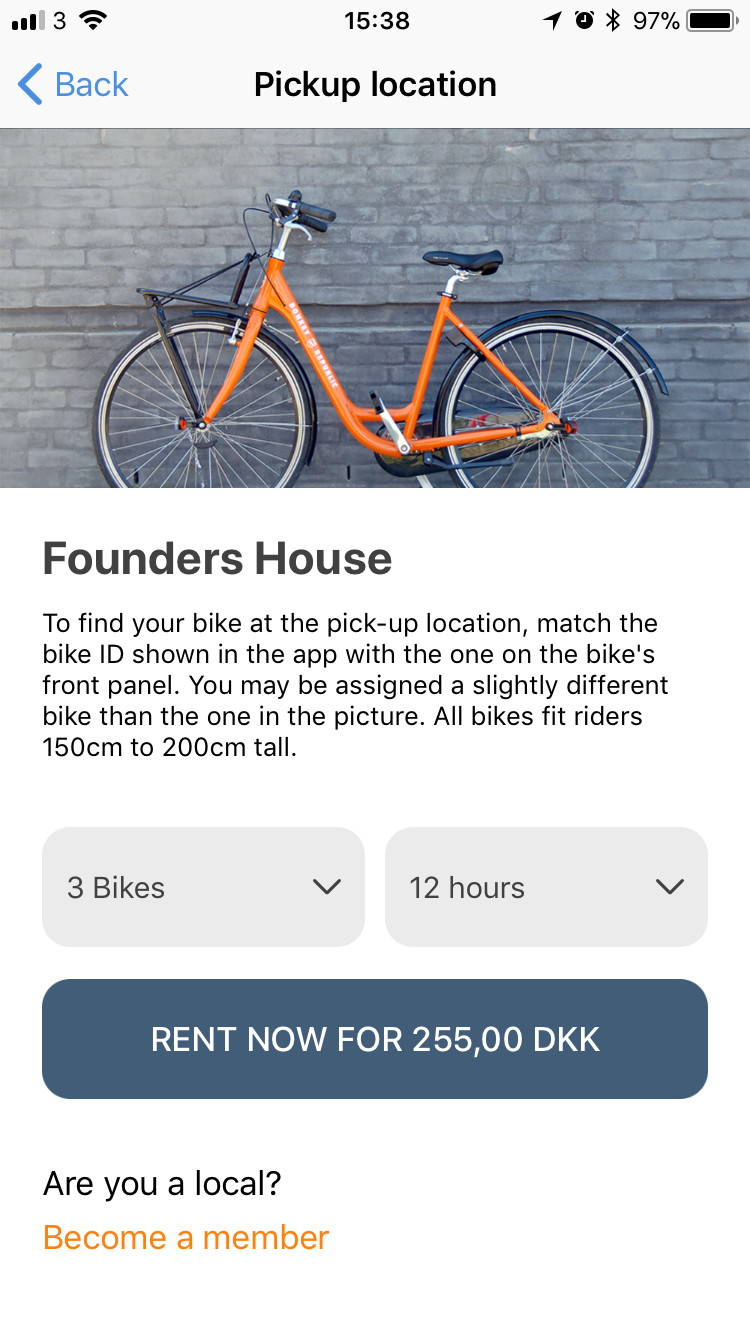 4. Enter your personal details (name, email address, password, payment details).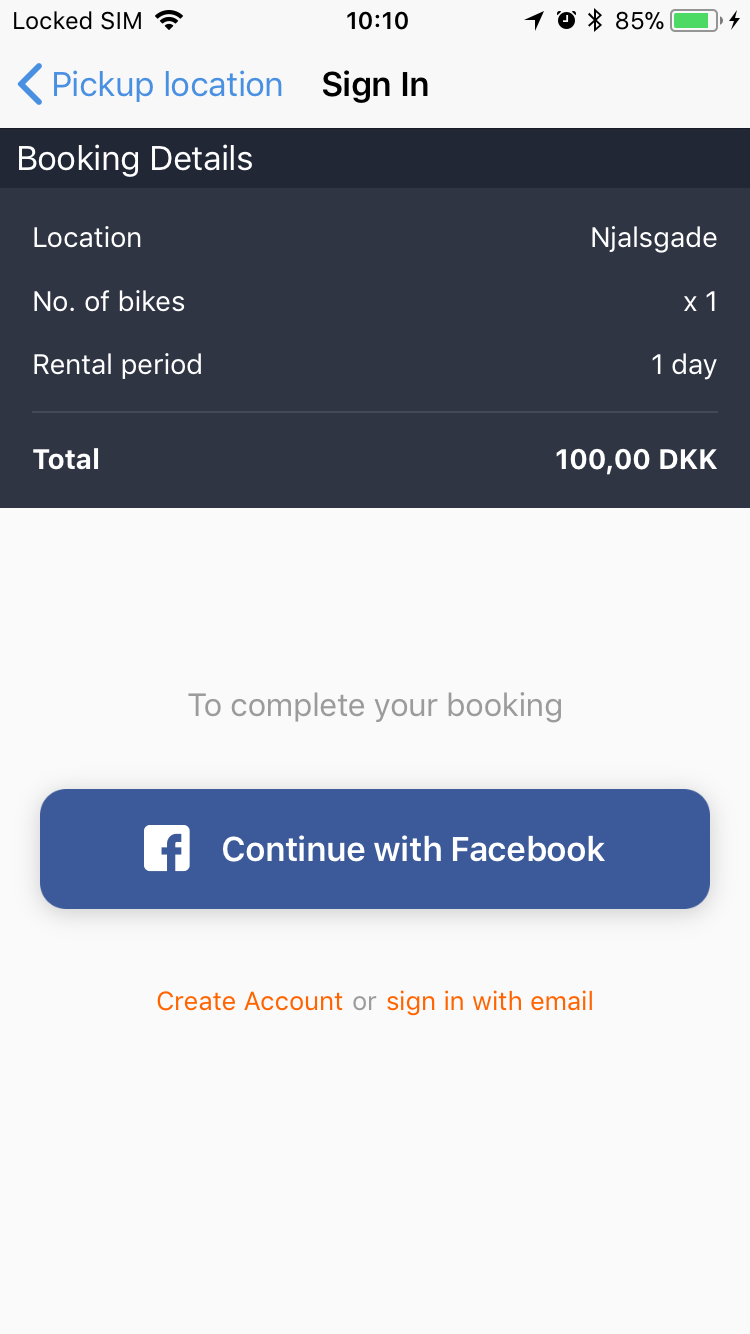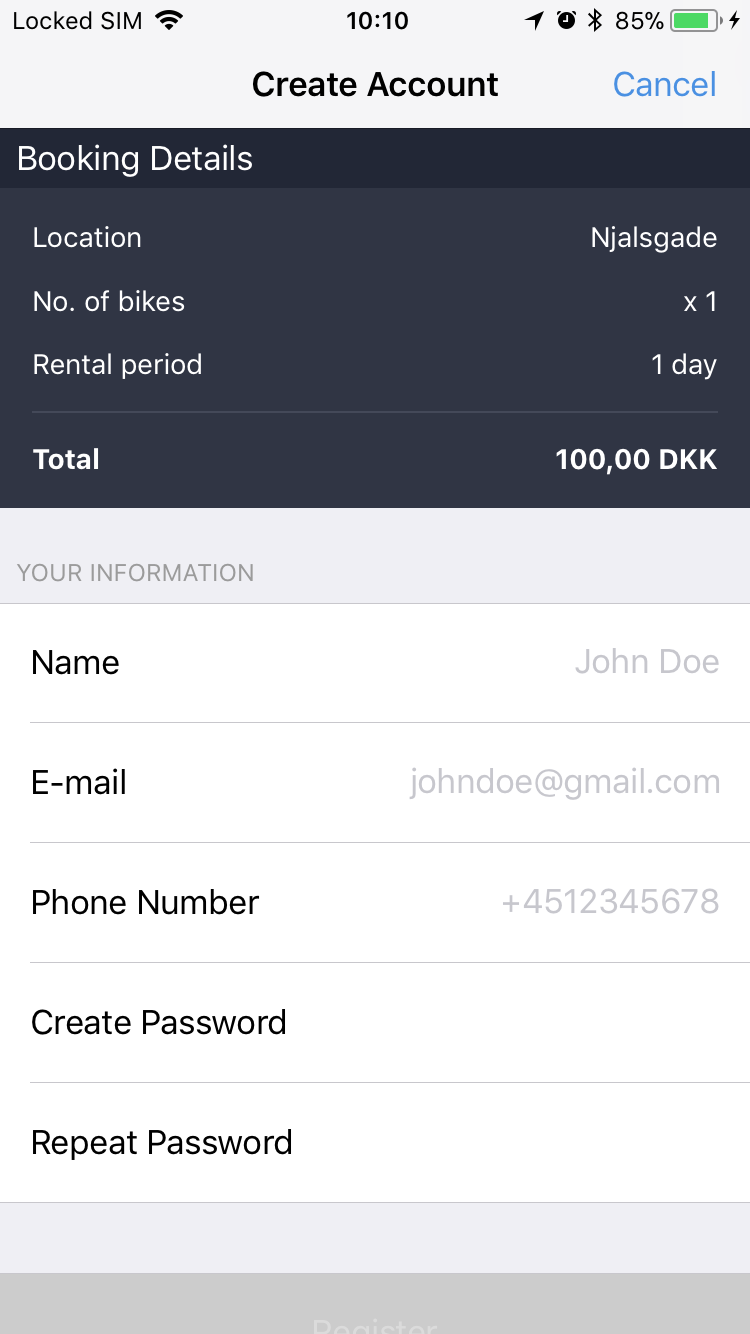 5. Submit payment.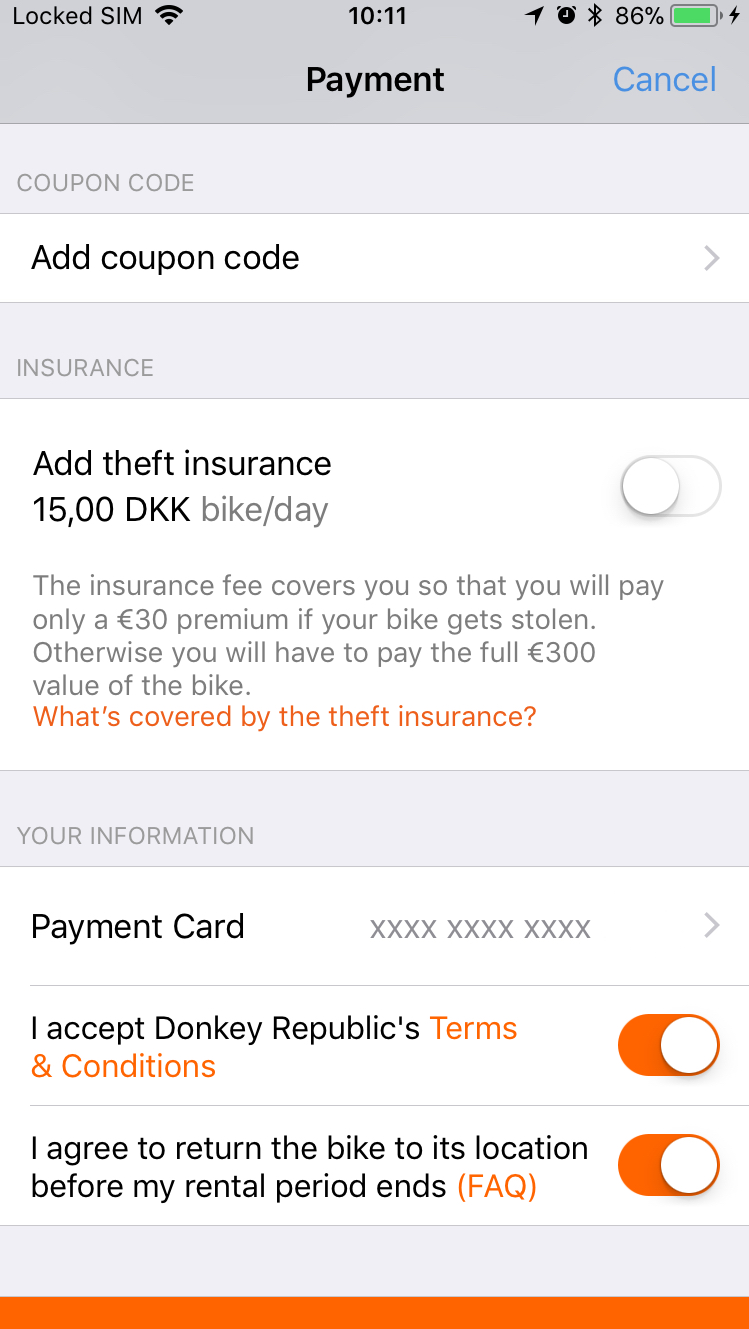 6. Locate the bike at the pick-up location, tap "Unlock" in the app and saddle up - you're good to go!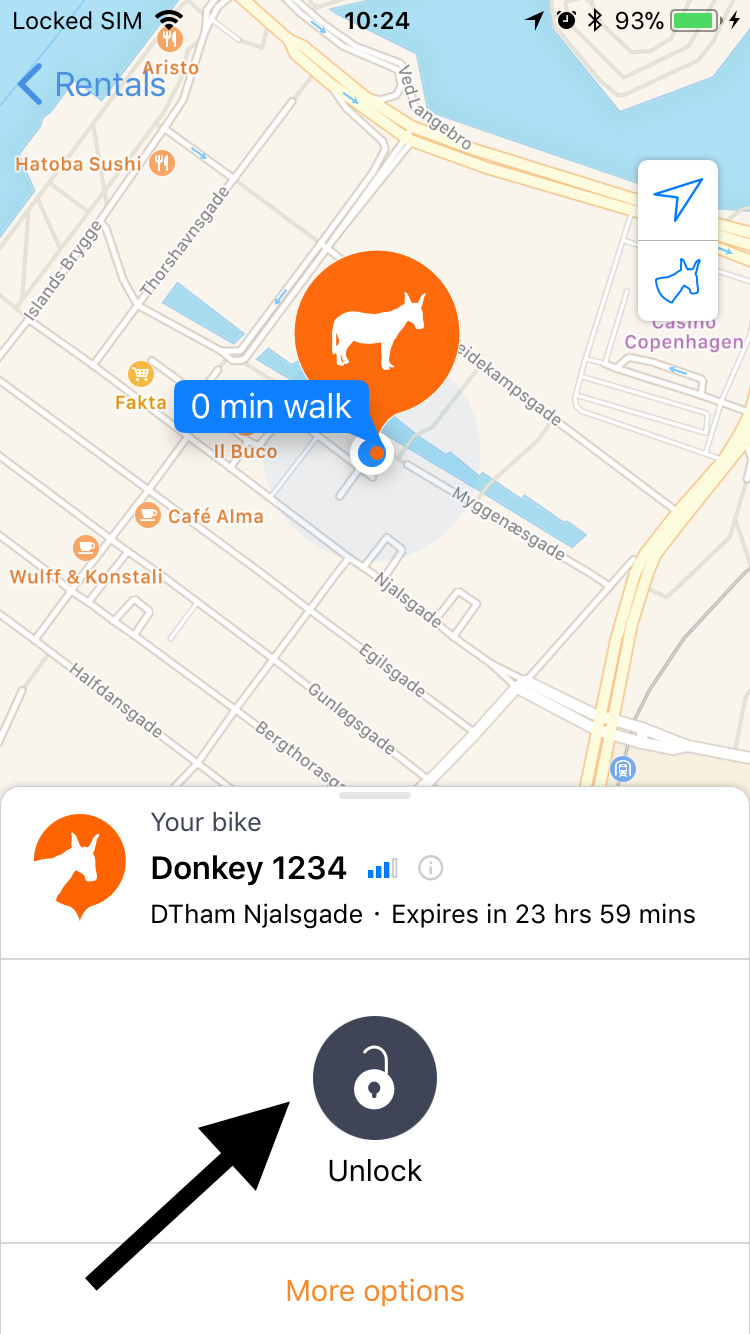 The rental starts the time you make payment, so if you rent the bike at 1000 am, your 2-hour rental will end at 1200 noon.
No worries, you do not need to create an account before you rent your first bike.