1. Install the Donkey Republic app Android 5+ or iOS 10+.
2. In the app, find the most convenient pick-up location for you and tap on "Rent now".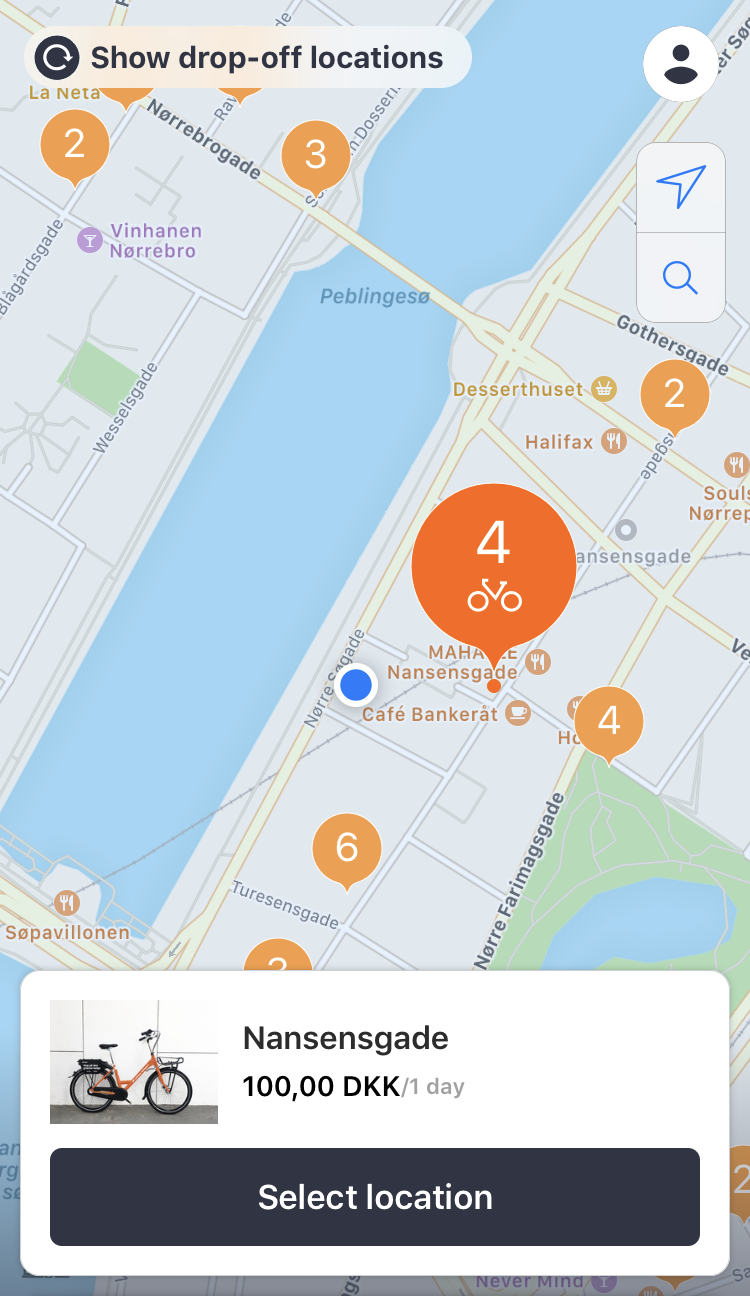 3. Choose your rental period and number of bikes (max. 5 bikes per booking).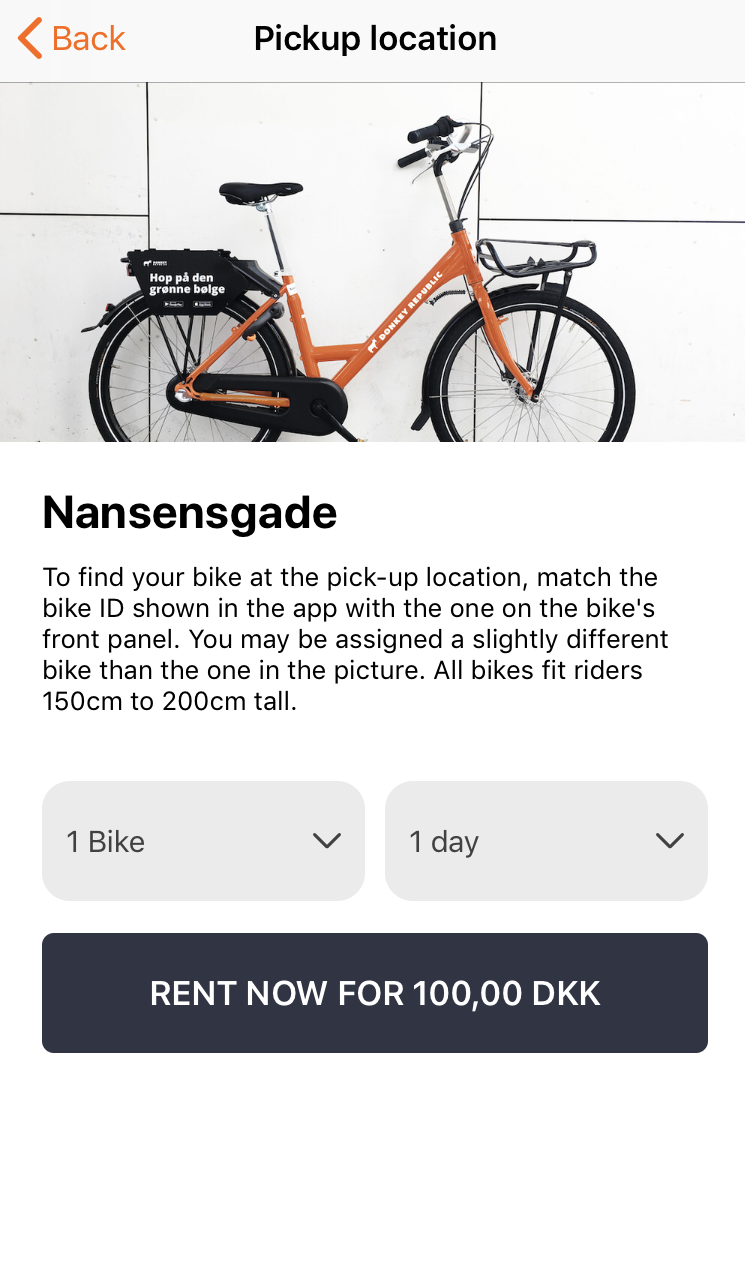 4. Enter your personal details (name, email address, password, payment details).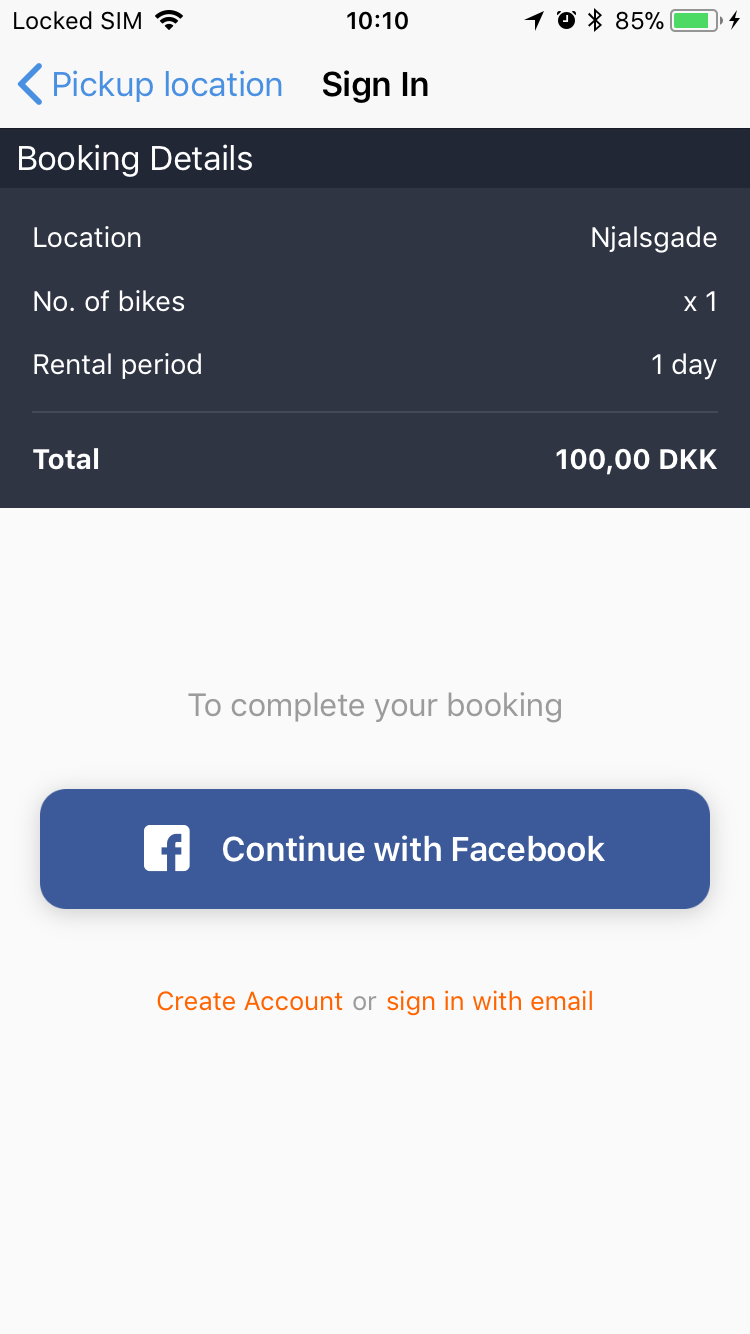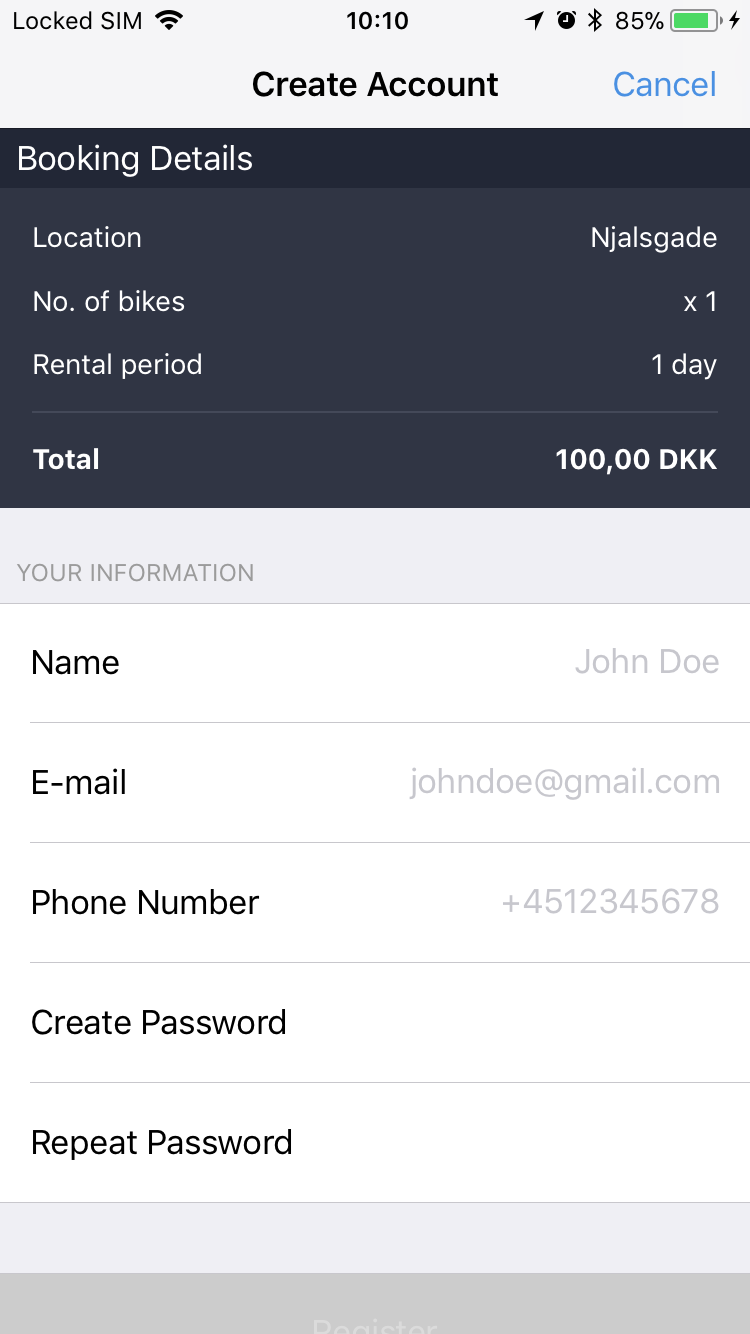 5. Submit payment. Here you can add your coupon code.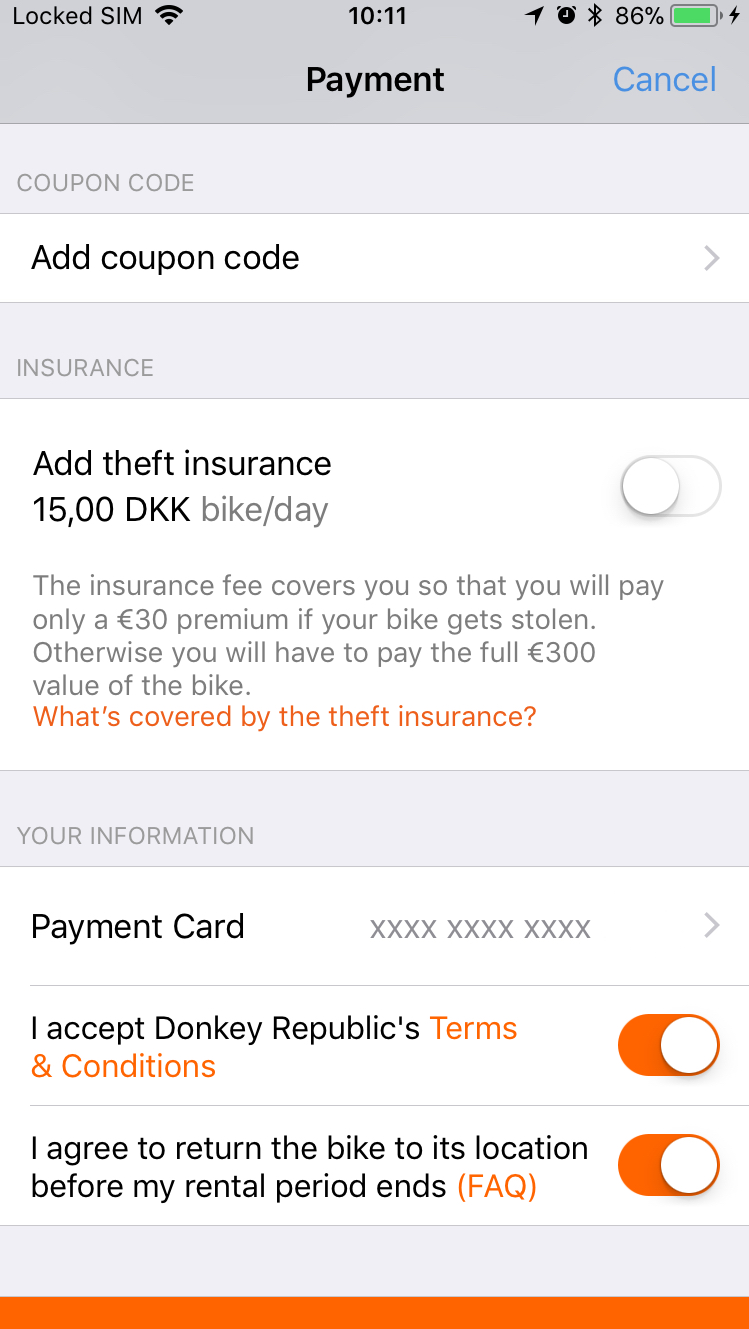 6. Locate the bike at the pick-up location, make sure that the name in the app matches the bike you are net to, tap "Unlock" in the app and saddle up - you're good to go!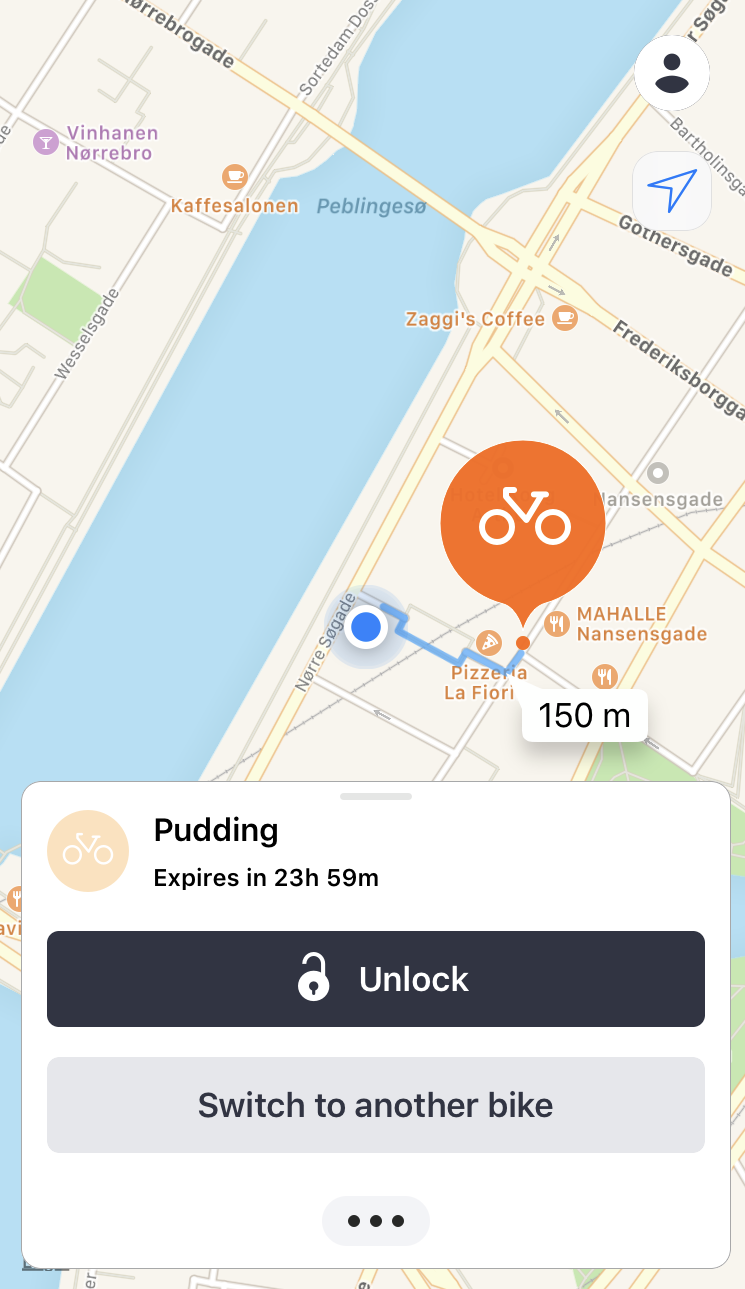 The rental starts the time you make payment, so if you rent the bike at 1000 am, your 2-hour rental will end at 1200 noon.
No worries, you do not need to create an account before you rent your first bike.