Before your rental period expires, please bring the rental vehicle back to one of the drop-off locations - they are shown in the app with a black pin on the map. (If you do not bring the bike back to a drop-off location, you will be charged a relocation fee.)
1. Click on "Return". The app will automatically direct you to the closest hub and it will then show you the directions to it. You can also select another drop off hub if you prefer to.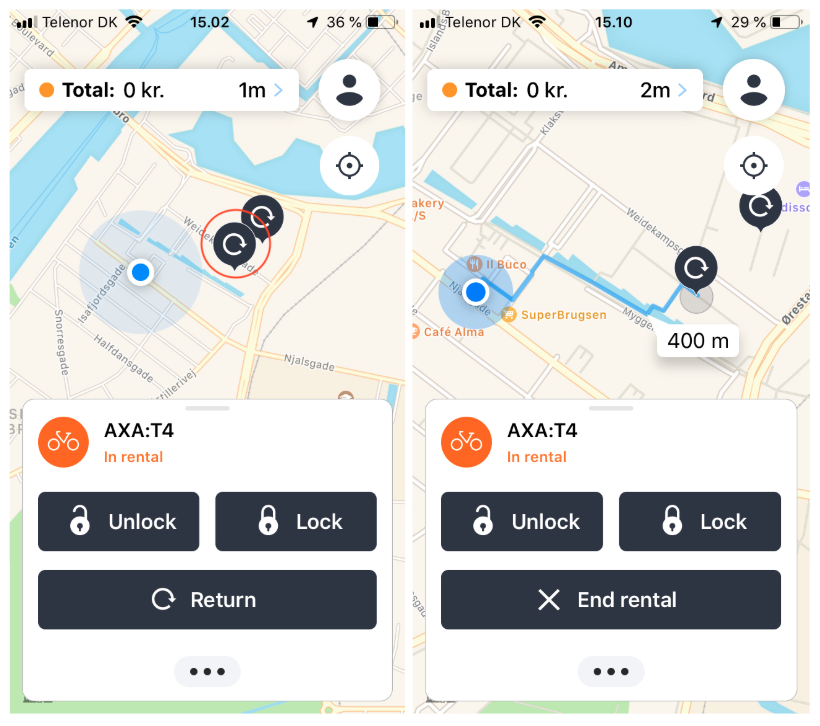 2. Bring the vehicle to the exact location. The app will be able to tell you when you are in the exact location - in such a case the "End rental" button will turn green. Press the option "End rental" and make sure to lock the vehicle properly once the app will give you the signal to lock the vehicle.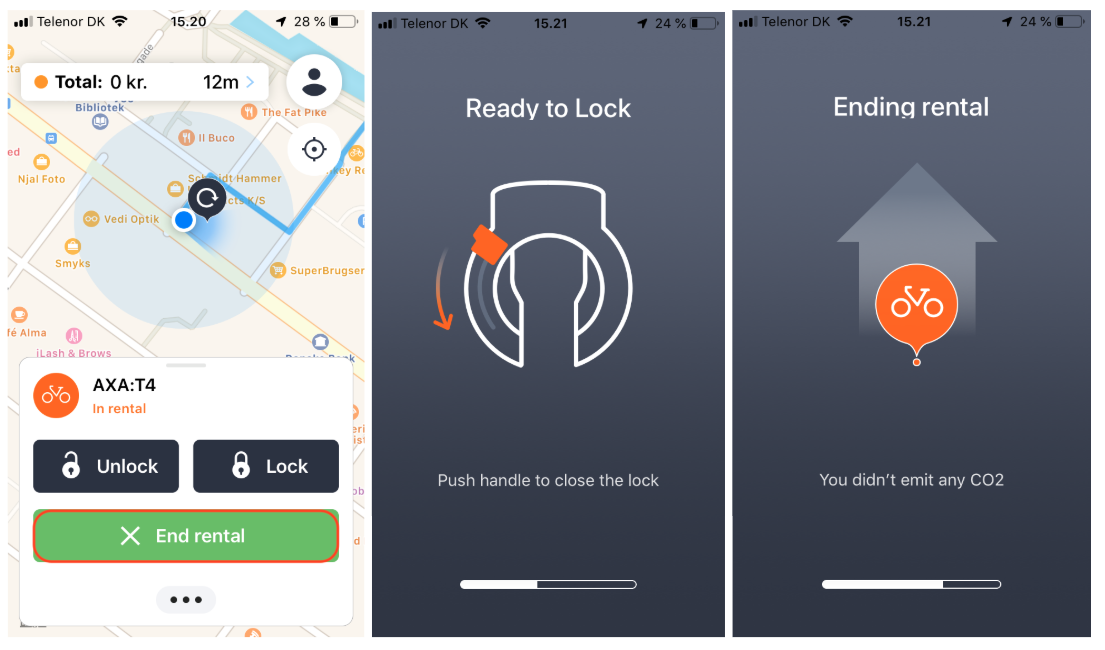 Related:
Where do I leave the vehicle at the end of my rental?
What if I don't have internet connection when I end my rental?