Before your rental period expires, please bring the rental bike back to one of the drop-off locations - they are shown in the app with a black pin on the map. When you tap the Return bike button, you will see the route back to the drop-off location on the map.
Once you're at the right location, lock the bike. In the app, select the bike that you would like to lock and press the button Lock. Double-check that the lock stays closed.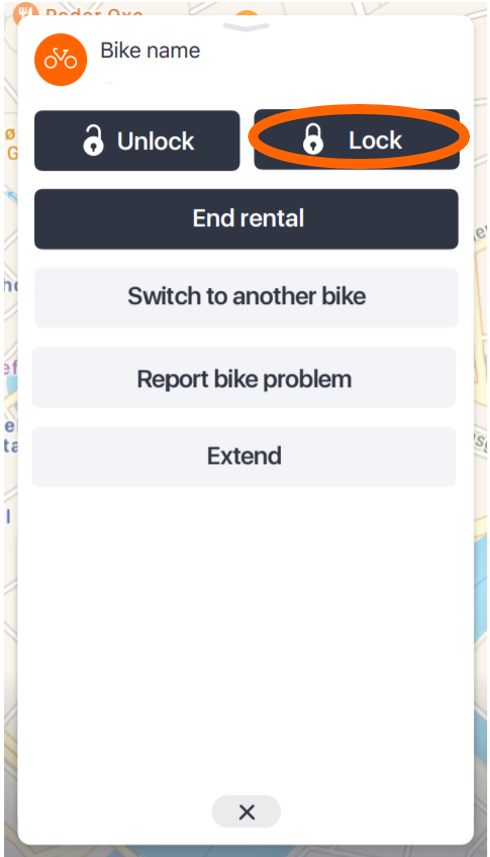 On the same page where you lock/unlock the bike on the app, please press End rental button.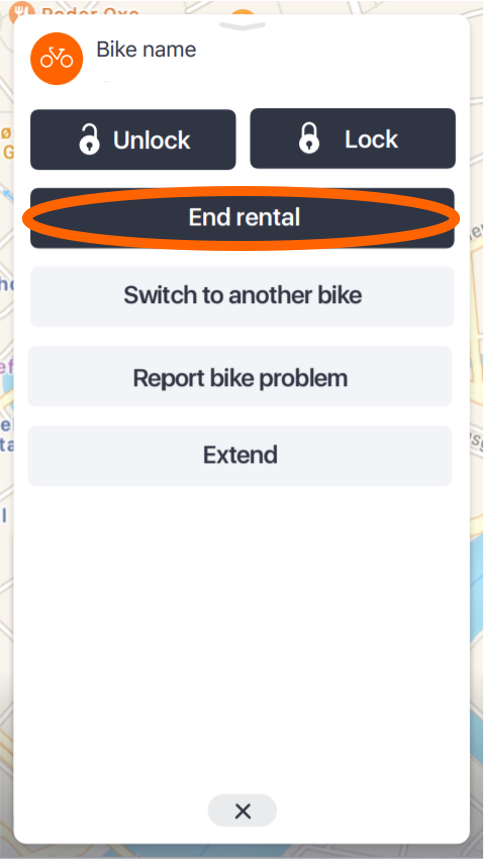 If you don't have an internet connection, please lock the bike and end the rental as soon as you connect to the internet.
Since you can lock and unlock the rental bike as many times as you want, by ending the rental in the app you let us know that you no longer need it and someone else can now rent it.
When you tap End Rental in the app, the app also sends us the location of the bike, so that we know you returned it to the drop-off location.
Related:
Where do I leave the bike at the end of my rental?
What if I don't have internet connection when I end my rental?